Robertina Šebjanič & Aleš Hieng – Zergon
The workshop offers an insight into the creation of the project, which will be presented as a performance on Thursday, 7 November 2013 at 8 pm.
In their experimental and lab work, the authors deal with specific scientific functionality problems of nanomaterials, artificial nanodevices, micro fluids, magnetic fluids, ferrofluids and live science applications on the level of microsystems, researching the possibilities for their transformation into the macro level.
The workshop is conceived in the form of a DIWO open lab. The authors and participants will be preparing a liquid ferrofluid.
Anyone interested is welcome to join in on Friday, 8 November 2013 at 11 am.
Duration: 2 – 3 hours.
Biography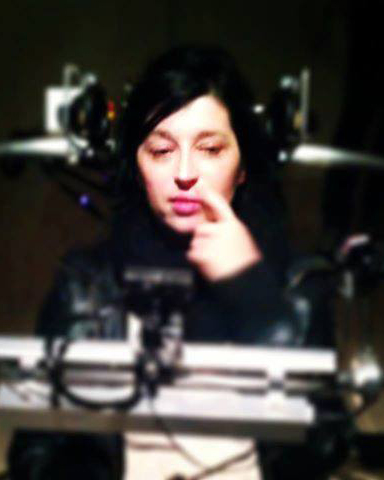 Robertina Šebjanič is a creator in the field of intermedia and a cultural facilitator. In terms of content, she often realizes her ideas and concepts in cooperation with other authors, which is why her works embody interdisciplinarity and informal integration. She explores different media, from video to ambient installations, and in the broadest sense combines cross media and technologies in the context of contemporary art practices, mostly by focusing in the field of Bioart and as part of Theremidi orchestra group as a sound artist.
http://wiki.ljudmila.org/Uporabnik:Robertina

Aleš Hieng – Zergon with a BA degree in chemistry, he works as a chemist at the analysis laboratory, department of development and control, Olma PLC.
As a music performer he has been active since 2003. Co-founder of Synaptic concept and co-organizer of audio-visual events at the Synaptic association since 2009.
In his live performances he uses personally created electronic sound devices.
https://soundcloud.com/zergonn
https://www.facebook.com/djzergon